The huge plus point of being an artist is the versatility and never-ending pile of ideas that just rise getting you inspired by possibly anything. Even if the conscious mind of an artist maybe be indulged in something practical, it is undeniably true that their subconscious mind continuously keeps weaving for new artworks and masterpieces. One extraordinary skill is their ability to tell 100 different stories by just a glance of a picture or any situation.
An artist who goes by the stage name @houseofmat has created some amazing work that brought his pieces on the surface of pop culture. He focusses on recreating comic characters of Marvel, DC, Titans, etc. His recent work of portraying a different look on the Infinity War characters is something you shouldn't deny. Have a look!
What if Avengers: Infinity Wars was filmed during the 90's?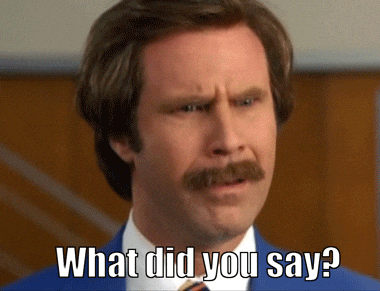 This raises a lot of questions, what is actually meant by 90's and Avengers? Like what can you possibly create that would make us curious? Well, like it or not, he managed to make some Marvel posters with the famous characters replaced by 90's A-listed actors. Ranging from Tom Cruise to Eddie Murphy. Don't be too shocked!
Iron Man, Thor, and the Falcon.
Eddie Murphy, Tom Cruise, and Brad Pitt. This is so cool but I don't know if I actually like it or not.
Captain America, Vision, Hawk-Eye, War Machine, and the Wasp.
Leonardo DiCaprio, Dolph Lundgren, Johnny Depp, Sandra Bullock, and Cuba Gooding Jr. I am totally digging Hawk and Wasp, they look pretty genuine.
Spiderman, Dr Strange, Star Lord, and Pepper Potts.
Michael J. Fox, Sharon Stone, Brenden Fraser, and Keanu Reeves.

The Hulk, Black Panther, Scarlett Witch, and Ant-man.
Denzel Washington, David Duchovny, Alicia Silverstone, and Ben Stiller.
Here are some of his other works on characters from Marvel, DC, etc.
Pierce Brosnan as Magneto from X-Men.
Vin Diesel as Mortal Kombat Shao Kahn.
Willem Dafoe as Joker from Batman.
Megan Fox as Poison Ivy.
Dwane Johnson as Kratos the God of War.
I had to add this, it's funny but it does make sense. Logan Paul as Hercules.
Well, that was quite a collection, his creativity is very unpredictable and twisted. If you wanna see more insane pictures go check out the official Instagram account.
Advertisement