Shadows have always been a constant reminder of the existence of an object occupying certain space. In terms of science, it can be easily manipulated to resemble various shapes from its original model, and in terms of Art, it's becoming a raging form of artistry. For these reasons, some artists and photographers went to a whole new level combining the two streams to create something amazing. Artist like Diet Wiegman who is a pioneer in shadow and light sculptures has inspired numerous artists throughout the years evolving many new buds in the modern history of Art, so here are some pictures that I'm quite sure you will be zooming in to try and figure them out, good luck with it!
This article is inspired by Diet Wiegman.
1. A man and a woman in the thinking game created by metal waste.
2. Huge shadow of a man created by ribbons and wires.
3. Shadow of a man and a bull.
4. Shadow Art of The Prince Of PoP Music.
5. Image of a man and a woman created my miniature animals glued together.
6. A sculpted face of a man made by a plant.
7. Shadow art of Anne Frank made by a miniature tree.
8. Shadow art inspired by Mary Poppins.
9. Image of a man and a skull created by household tools.
10. Shadow art of Michelangelo's famous sculpture of David.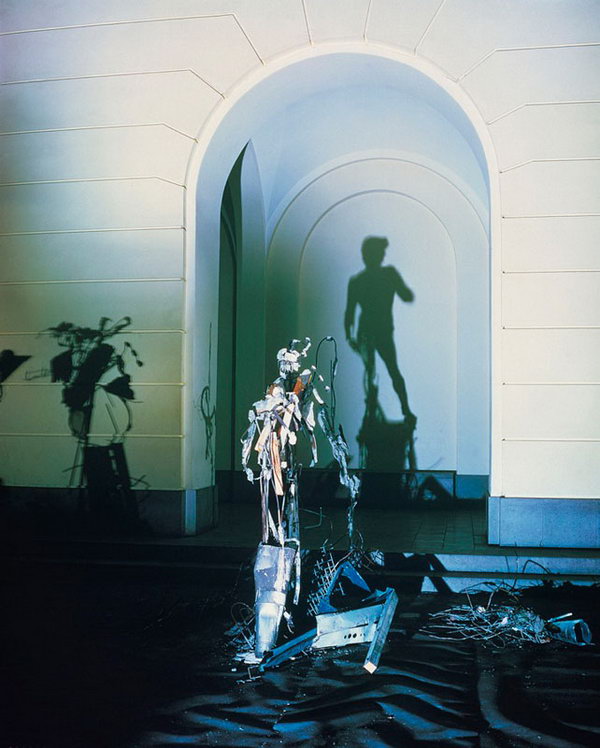 11. Painted beach with colored glasses.
12. The face of an Ape made by colorful feathers.
13. The shadow art of Che Guevara made by kids toys.
14. A two faced shadow art made with metal sticks.
15. Shadow of a man carrying weight on his shoulder, marvelously created by dimes and pennies.
Advertisement