It's true, working out is one of the hardest things to do. But, not to worry ladies because you can eat your favorite pizza and yet look gorgeous in that mini dress at the next party. Wondering how? Well, just get yourself a nice Spanx and you are good to go. And, yes don't think that you are in this boat alone because apparently, many top celebrities do this too! Want to know who these are, then go ahead and take a look.
1. Jessica Alba
Jessica Alba actually confessed that she wore Spanx under her Fantastic Four costume. How cool is that!
2. Gwyneth Paltrow
On the topic of Spanx, the actress declares that "They just squeeze you right in. It's terrific."
3. Oprah Winfrey
"I wear Spanx every single day", says the worldwide famous television host.
4. Sarah Hyland.
The popular actress says she always wears a shapewear.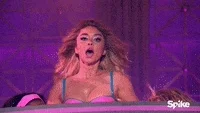 5. Chrissy Teigen
John Legend's wife talks about her post-baby body and admits she is a Spanx-person now.
6. Mindy Kaling
The Mindy Project star posted this picture on Instagram where she is getting ready for an award show. She can be seen wearing Spanx as well as a corset.
7. Kylie Jenner
This lady has always been open about what beauty products she uses and is now openly declaring her love for this Spanx.
8. Kristen Bell
The 37-year-old actor posted this picture of her wearing b**t pads on her Instagram story before her attending the Golden Globes.
9. Abbie Cornish
The super fit actress posted this mirror selfie of her wearing Spanx on Instagram.
10. Kim Kardashian
Kim says that there are times when she even wears two pairs of body shapers on top of each other.
11. Gillian Anderson
"I always wear Spanx. Spanx is my best friend", says the 49-year-old actress.
12. Tyra Banks
She revealed that she always wears Spanx before any and every red carpet appearance.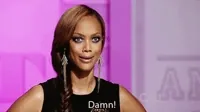 13. Rebecca Romijn
On discussing her post-baby body, she says that now she has Spanx underneath almost everything.
14. Miranda Lambert
The 33-year-old country star openly admits her style secret is Spanx, just like any other girl.
15. Dannii Minogue
The former X-factor judge says that her red carpet style secret is undeniable Spanx.