Summer just kicked off and we are right in the middle of it. The sunny rays, the warm weather, ice-cream, and of course the beach. Are you guys ready to hit the bay and get some tan? I'm sure you do. Just the summer breeze and the cold mojito by the sunset is the best way to bid farewell to a beautiful hot day.
And most of us, especially teens, are on their summer break. Which means everyone is planning a trip or a getaway, maybe learn something new, a language perhaps. Everyone has a plan, more like a bucket list, don't they? I have it too, and yeah still a long way to go.
But recently, a kid found a hilarious bucket list while trying on clothes in the changing room of Urban Outfitters, Pittsburg.
The list obviously will contain dares and wishes that the person always wanted to experience. Most of the time the list gets very dirty because it's once in a lifetime kinda thing, but also some are very adventurous and outgoing as well. It varies from person to person.
So, this particular list we're talking about, the one who found it read it all, and couldn't just throw it away, she had to post it on Twitter and well, the rest just ignited by itself.
Here's a first look at the infamous 'Summer Bucket List'.
And then a second look at it. I have many things to say.
It's definitely a girl because no boy will buy 7 bikinis. And yeah, there is some sexual tension going on, we get it that kids nowadays think these things are cool. Well, who am I to judge them, because it's a wishlist, not a grocery list. So, yeah I'm letting this one slide away.
If that isn't clear enough for you, here are some of the points on the list.
Stage a concert
Go to a party
Have s*x
Give 2 bl**jobs
Go to Kennywood
8 h*e pics for Instagram
Sports game
Hook up with Jacob (again)
Road trip, Camp in the backyard
Decorate room
Binge new Netflix series
Get a manicure
Get a pedicure
Randyland
Get drunk all the time
Get crossfaded 17 times
Do summer reading
Go on picnic
Pet a giraffe
Make food from Pinterest
Go to Flagstaff drunk
Get a b**b hickey
Super wild birthday
Giant water balloon fight
Get a little tan
Buy Ray Bans
Tie a message to a balloon and let it go
Get to the point
Have a lemonade stand w/Zoe
Eat cotton candy
Go to the beach
Buy 7 bikinis
Fix home screen
Go ape
Go to a drive-in movie
Stargaze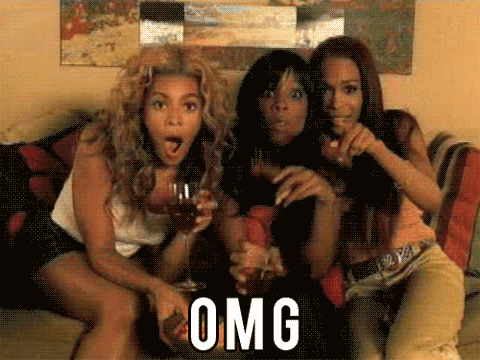 But as you know, people of all ages exist on Twitter so it was inevitable to get some funny retweets.
I am confused too, still trying to figure it out.
And the elderly are still finding their way through the list.
And some are just in awe.
Yes, the analysis is very important, we need it!
I know, she is definitely a monster; did someone check 9/11 yet?
The enthusiastic one, always about organizing everything.

You will clearly end up spending your whole day too.
That was one hell of a list for a young teen, I mean the girl's got some guts. But she lost the list, I wonder if she remembers all of them, if not then, I wanna know how it ends. She probably must've seen the viral tweet. Well, then all is well.
Advertisement